What our residents have to say

My name is Boipelo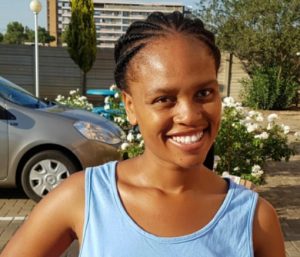 The Lord placed me in Bloemfontein in 2015 to study at the Central University of Technology Free State, not knowing where I was going to stay. Accommodation was a struggle but the Lord never ceases to amaze me, He is faithful at all times. I had a cousin who lived in Bloemfontein and referred me to THE YW. I thank God for keeping me at THE YW. Living here has taught me so many things. It taught me how to live with people and accept them the way they are, to be responsible and also it gave me the platform to proclaim the gospel through music, which I thank God for.
My name is Ntombifuthi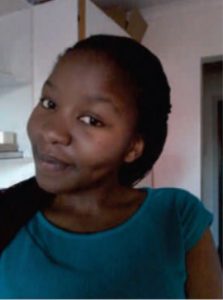 I was raised by my two wonderful parents who have been protective in my upbringing, but all for a good cause. I am privileged to be studying at the Central University of Technology of Free State (CUT) and to live at the Christian Residences for Young Women Bloemfontein (THE YW). At THE YW I live in a beautiful single room which I enjoy to the fullest. THE YW is a wonderful place with everything a student needs in accommodation and more. There is no accommodation like THE YW in Bloemfontein, it is one of a kind. It has the best security. All things are provided; from the stove to the bed and the fridge.
I really enjoy staying at THE YW and as a Christian I am blessed because my spirituality is maintained.
My name is Kwandiwe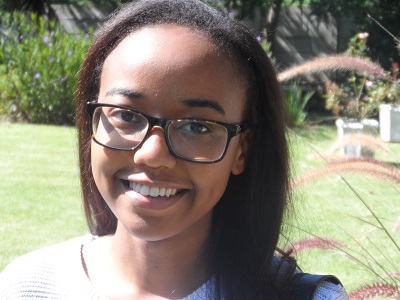 In 2016 I was a student studying 1st year Agribusiness at UKZN.
I still remember the day I left home and moved into THE YW. I had anxiety running throughout my body and tears filled my eyes, whenever I looked at my suitcases and as I said my goodbyes to my family. My family was more excited than I about me moving into THE YW, especially after we had heard how great THE YW is. My best friend and I decided to move in to THE YW together because we loved how the place reminded us of home and we really love how the place has a breath of fresh air and is filled with love.

I quickly adapted to the new environment as Uncle Fred and Aunty Penny made sure I was okay and wasn't missing home. Every day before I go to school or when I come back I'm guaranteed a good laugh with Uncle Fred and a smile from Aunty Penny. They have truly made my stay away from home much easier, especially when I am feeling unwell.
THE YW has become my safe haven due to the sense of being at home in our house, it's a place where we can be ourselves and grow. I am so glad to be staying at THE YW because it's been such a great experience for me thus far. I have met such amazing young women from various backgrounds who share awe-inspiring stories, advice and are a great help. Not only have I met amazing women but we have become sisters.
Who would have known moving into THE YW would be such a blessing? Words cannot describe how delighted I am to be at THE YW. I thank God every day for placing me in such a tender environment perfect for a young woman.
My name is Amanda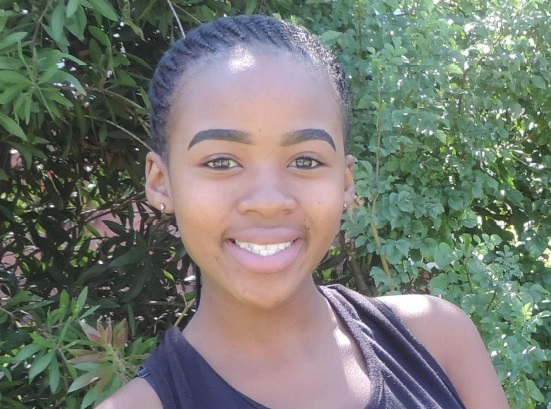 Many will argue that a good home is constituted by shelter, security and good rules, which is the fundamental concept of a good home. Leaving 'actual' home and coming to THE YW was a little scary because it was, of course, a foreign environment and transition is never easy, but when I came to 'THE YW' it fulfilled ALL the requirements of a good home, although a little too much. Not only was there good shelter and security, which we sometimes resent because when it's time to "bounce" with the clique on a Friday night, signing the late night register is a drag, not to mention the tags. But I've realised that it is a necessary procedure so that Uncle Fred knows our movements and that we're safe, although the white tag still haunts me in my sleep.
Here at THE YW I've also realised that a good home is made up of much more. It's in the warmth of all the souls that surround you (although you might bump into Uncle Fred's soul a little too often!). It's the effective communication amongst your peers (again Uncle Fred takes that to another level because he doesn't just communicate, he interrogates). It's every smile on Aunt Penny's face that goes with every encounter with her, the hellos, good mornings and good evenings from your housemates – and it's not just the people you live with, but also those who are cleaning and maintaining the yard. Also there are the beautiful creatures we live with, yes Emily and Daniel, I couldn't possibly forget you two scaring the butterflies out of my visitors.
You see, THE YW is not a commune, it is home away from home. I love it here.
Rachel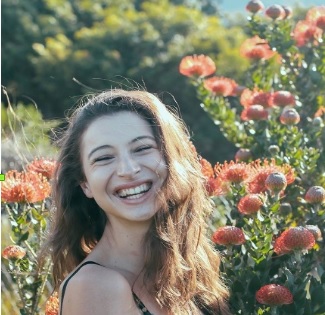 My time at THE YW was short – six weeks, but it quickly became like home. The staff and Managers were always friendly, caring and helpful, and the staff each called me by name. I felt part of a big family which was made up of lovely Christian girls from all over the country. I enjoyed the view from my bedroom window and exam time definitely felt so much lighter with such a comfortable, tranquil place to study. My breaks would often entail a walk around the beautiful gardens, or a dip in the pool (even if it was just a toe). I also found some incredible coffee spots right down the road. The girls and I would often exchange our experiences – always on the hunt for the best cuppa.
It was a massive relief coming home after a long day to a hearty meal and friendly, familiar faces. I must admit that pudding nights were my favourite nights! One of my fondest memories was sitting in the kitchen with our cook, Aunty Anne. It was a chilly Saturday evening and she was preparing muffin mixture to be baked for our breakfast the next day. I sat on the chest freezer watching her magic unfold, and we chatted for hours. The smell of those muffins definitely got me up in time for church the next day. Safe, always spotless, and a support system just a knock or call away – THE YW will always have a special place in my heart
Message from a Cape Town ex-Resident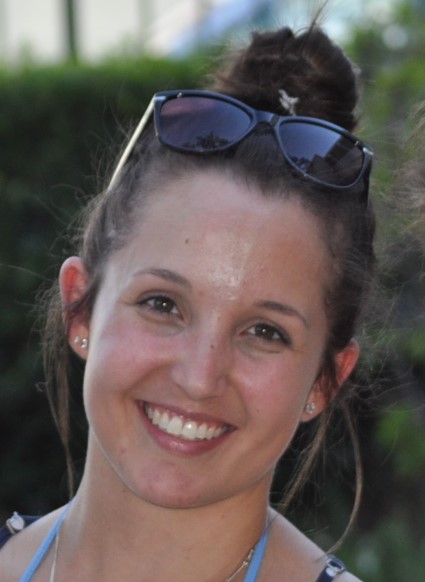 "Thank you again for making my time at the YW so amazing. It truly was a home away from home." (Lauren Adcock, 2016 to 2019)
Insa – ex-resident now living in the UK
THE YW was my very first home in 1972 in South Africa when I arrived in Johannesburg. I later moved to Cape Town's "Y" and have been associated with the people there ever since. Some friendships formed in THE YW are lasting still today. Even though my stay in THE YW is more than 40 years ago, my heart still beats for the fantastic work that is being done in these houses."