The YW Pietermaritzburg - within the Msunduzi Municipality
Located in the suburb of Scottsville in the Msunduzi Municipality, and literally across the road from the UKZN Pietermaritzburg campus, this residence for young women consists of 5 houses (conjoined) accommodating 6 residents in each, a large manor house' accommodating 9 residents, another house accommodating 7 residents and a cottage accommodating 4 residents. It is managed by a live-in Management couple and a Local Association Committee who aim to create a home away from home experience for young women. All accommodation is self-catering.
Situated in spacious grounds with beautiful gardens, The YW Pietermaritzburg provides the ideal environment for students to concentrate on their studies, relax between lectures or chat with friends. There is always a shoulder to cry on, a word of encouragement, or time for a laugh.

Residence Accommodation: The majority of the rooms are single (one person per room) but there are a few sharing rooms (two persons to a room). The houses are fully furnished and equipped with fridges, stoves, microwaves, kettles, toasters, crockery and cutlery, etc. Bedrooms have a bed and mattress, wardrobe, bookshelf, curtains and a study table and chair. The communal areas of each house (i.e. the lounge/kitchen/dining area plus the bathrooms and toilets) are cleaned twice per week by YW staff.

Residents must purchase electricity cards for the electricity meters installed within the house and share the use of the house. The residents are also required to bring their own bedding and are responsible for the cleaning of their own bedrooms and dishes. Should they wish to use a heater during the winter months, a small fan heater is preferred.
Wifi is available on the premises and DStv is provided in the communal lounge.

There is a small tuckshop at the office, and laundry facilities are available at a small fee.

There is a communal lounge in which DStv is provided for residents and their guests.
For a copy of The YW Pietermaritzburg's residential Application Form and all enquiries concerning their accommodation rates, telephone +27 33 386 3938 or fax +27 86 509 2420 or email: theywpmb@gmail.com Please address all correspondence to: The Manager.
The YW Pietermaritzburg young ladies Christian residence is close to:
The Kwa Zulu Natal (KZN) Pietermaritzburg campus – in fact, directly opposite the university entrance in Golf Road.

The Scottsville and Hayfields shopping centres are within walking distance and taxis travel past the front gate.

It is a short ride into Pietermaritzburg central to get to the main bus and rail terminals.




While staying at The YW Pietermaritzburg ….

Enjoy good, safe and affordable accommodation.

Security is provided with electric fencing, security beams and armed response.

Appreciate that it is situated so close to the KZN University campus.

Enjoy the good restaurants, coffee shops and entertainment places in the Scottsville shopping mall.

Relax and enjoy the buzz of student life.

Become a Sharks (rugby) or a Maritzburg United (soccer) supporter.

Take a trip (or a few) along the Midlands Meander.

Visit the Howick Falls and associated village arts and crafts.

Watch the Duzi Canoe Marathon and/or the Comrades Marathon.

Make lifetime friends and have loads of fun.


What our previous residents have to say..........
Team Tikhala

'So, whether you eat or drink, or whatever you do, do all to the glory of God''. 1 Corinthians 10 : 31.

The 3rd year Dietetics students are put into teams and are required to cater a lunch for 40 people. They have to draw up a menu on a budget, calculate calories, proteins etc. and then cook the meal which is served to the guests by other 3rd year students who have had or are awaiting their turn to cook.
They also have to choose a theme which their decorations and menu tie in with.
Our very own Tikhala Padambo, from Malawi, had her turn to suffer the ordeal this year and a number of us were privileged to attend.
The menu was:
Entrée - Portabello Mushrooms stuffed with spinach and cheese.
Main Course - Chicken Pot-Pie with spring salad, and for dessert … Churros with Chocolate dipping Sauce. Fantastic!

Well done Team Tikhala, we gave you top marks and are sure the examiners will do the same.

Kwandiwe Lugayeni 2016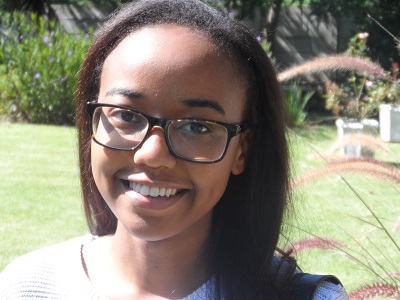 My name is Kwandiwe Lugayeni, and I am currently studying 1st year Agribusiness at UKZN (2016)
I still remember the day I left home and moved into The YW. I had anxiety running throughout my body and tears filled my eyes whenever I looked at my suitcases and as I said my goodbyes to my family. My family was more excited than I about me moving into the Y, especially after we had heard how great The YW is. My best friend and I decided to move in to the Y together because we loved how the place reminded us of home and we really love how the place has a breath of fresh air and is filled with love.

I quickly adapted to the new environment as Uncle Fred and Aunty Penny made sure I was okay and wasn't missing home. Every day before I go to school or when I come back I'm guaranteed a good laugh with Uncle Fred and a smile from Aunty Penny. They have truly made my stay away from home much easier, especially when I am feeling unwell.
The Y has become my safe haven due to the sense of being at home in our house, it's a place where we can be ourselves and grow. I am so glad to be staying at The YW because it's been such a great experience for me thus far. I have met such amazing young women from various backgrounds who share awe-inspiring stories, advice and are a great help. Not only have I met amazing women but we have become sisters.
Who would have known moving into The YW would be such a blessing? Words cannot describe how delighted I am to be at the Y. I thank God every day for placing me in such a tender environment perfect for a young woman.
Kwandiwe
What makes a home? 2017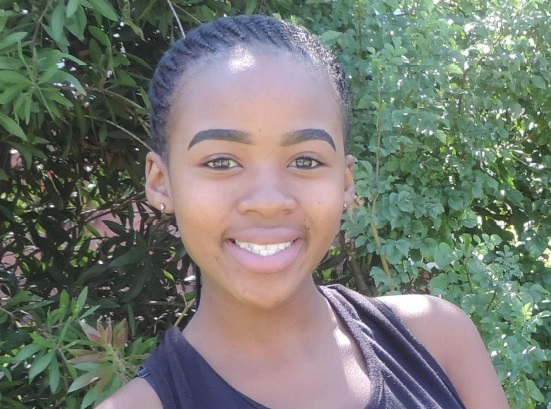 Many will argue that a good home is constituted by shelter, security and good rules, which is the fundamental concept of a good home. Leaving 'actual' home and coming to The YW was a little scary because it was, of course, a foreign environment and transition is never easy, but when I came to 'The YW' it fulfilled ALL the requirements of a good home although a little too much. Not only was there good shelter and security, which we sometimes resent because when it's time to "bounce" with the clique on a Friday night, signing the late night register is a drag, not to mention the tags. But I've realised that it is a necessary procedure so that Uncle Fred knows our movements and that we're safe, although the white tag still haunts me in my sleep.
Here at the Y I've also realised that a good home is made up of much more, it's in the warmth of all the souls that surround you (although you might bump into Uncle Fred's soul a little too often!). It's the effective communication amongst your peers (again Uncle Fred takes that to another level because he doesn't just communicate, he interrogates). It's every smile on Aunt Penny's face that goes with every encounter with her, the hellos, good mornings and good evenings from your housemates – and it's not just the people you live with but also those who are cleaning and maintaining the yard. Also there are the beautiful creatures we live with, yes Emily and Daniel, I couldn't possibly forget you two scaring the butterflies out of my visitors.
You see, The YW is not a commune, it is home away from home. I love it here.
Amanda Iwara (2nd Year BA PPL student)



Baroe on a hospital visit