The YW

Bloemfontein

-

within the Mangaung Municipality

Located in the suburb of Willows in Mangaung, this student accommodation residence is located in Mangaung and consists of 26 self-catering units and is managed by a live-in Manageress and a Local Association Committee.
The YW Bloemfontein:
Physical address:

10 St David's Street
Willows
9301
Bloemfontein.
Postal Address:

PO Box 31920
Fichardt Park
9317

Tel: +27 51 444 5307
Fax: +27 51 444 5873

Email Address: ywbfn@lantic.net

Please address all correspondence to: The Manager
Accommodation rooms:
Each unit provides a bed and mattress, wardrobe, study table and chair (in the bedroom), a small stove/top plate combination and fridge (in the kitchenette) and an en-suite consisting of a shower stall, toilet and hand-basin.

Residents must purchase electricity cards for the electricity meters installed within the unit. These are for their individual use. The residents are also expected to bring their own linen, blankets and/or duvets; pots and pans and cleaning items. Should the resident wish to use a heater during the winter months, a small fan heater is preferred.
Application form for the residence at the YW Bloemfontein:
For a copy of The YW Bloemfontein's Accommodation Application Form and all enquiries concerning their accommodation rates: telephone +27 51 444 5307, fax +27 51 444 5873 or email: ywbfn@lantic.net Please address all correspondence to: The Manager.
The YW Bloemfontein residence location:
The YW Bloemfontein is close to taxi ranks, bus and rail terminals, the Free State University (UFS) is 20mins walk away and Central University of Technology (CUT) a little further.

Other places nearby are: Loch Logan Waterfront and Mimosa Mall shopping centres, restaurants and entertainment 'hubs', plus the Toyota Stadium and the Sand du Plessis Conference Centre (see map).
While staying at The YW Bloemfontein ….
Enjoy good, safe and affordable accommodation, within the city limits.

Enjoy the many good restaurants, coffee shops and entertainment places in the Loch Logan Waterfront shopping mall and Mimosa Mall.

Relax and enjoy the buzz of student life.

Become a Cheetahs (rugby) or a Free State Stars (soccer) supporter.

Score a few basketball goals on the netball court set out in our parking area.

Make lifetime friends and have fun.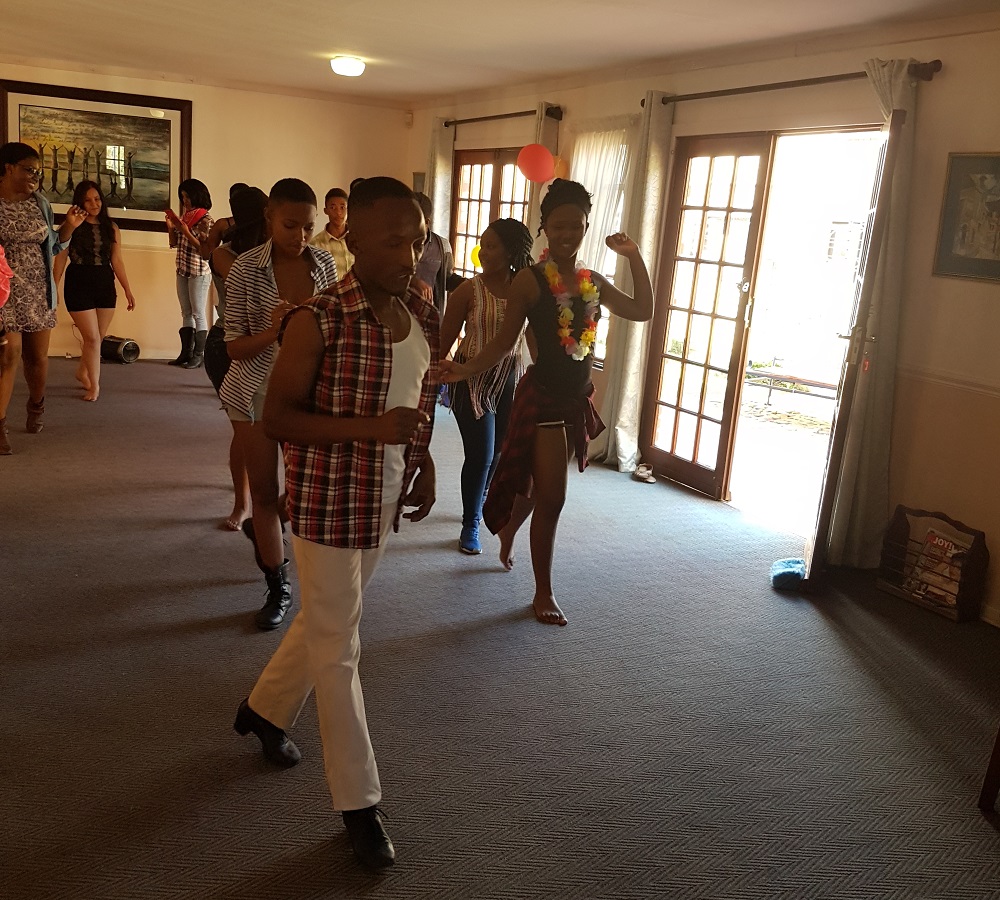 Having fun learning dance moves at the The YW Bloemfontein
What our residents have to say
My name is Boipelo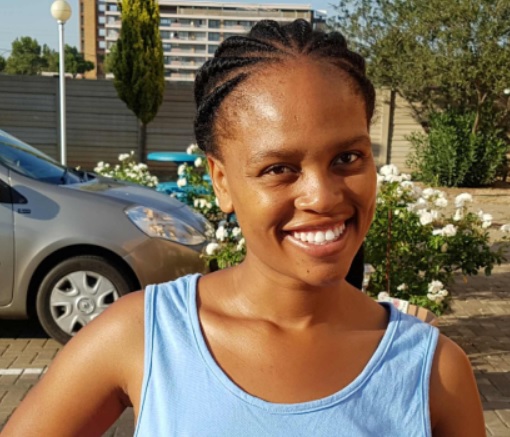 The Lord placed me in Bloemfontein in 2015 to study at the Central University of Technology Free State, not knowing where I was going to stay. Accommodation was a struggle but the Lord never ceases to amaze me, He is faithful at all times. I had a cousin who lived in Bloemfontein and referred me to The YW. I thank God for keeping me at The YW. Living here has taught me so many things. It taught me how to live with people and accept them the way they are, to be responsible and also it gave me the platform to proclaim the gospel through music, which I thank God for.
My name is Ntombifuthi
I was raised by my two wonderful parents who have been protective in my upbringing but all for a good cause.
I am privileged to be studying at the Central University of Technology of Free State (CUT) and to live at the Christian Residences for Young Women Bloemfontein (The YW). At The YW I live in a beautiful single room which I enjoy to the fullest. The YW is a wonderful place with everything a student needs in accommodation and more. There is no accommodation like The YW in Bloemfontein, it is one of a kind. It has the best security.All things are provided: from the stove to the bed and fridge. I really enjoy staying at The YW and as a Christian I am blessed because my spirituality is maintained.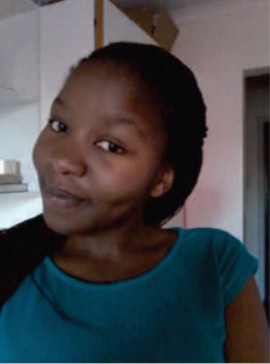 You're the enemy of the heart

Often we think people fool us
So blind and stubborn we are
All comfortable and settled without knowing
Is it because we are shallow?
Or just signs of immaturity?
Actually no
Empty promises we get
Planned destiny with no future

So dumb are we to believe it
So self-centred are we to be proud
With no worth we fall for it

Actually if we search deeper we are the enemies
We are the fools
The back stabbers of our heart
So fooled by the mind that we don't even notice

Innocent is our little hearts
Tortured by the greedy stubborn mind
Thinking man is our worst enemy
If only the heart knew it was an organ
Maybe the world and our lives could be better

A poem by Prudence M